How to Design Business Cards for Freelancers
There is a tribe of workers (writers, web designers, graphic artists) who have broken free from the shackles of the corporate world to venture out on their own. Freelancers as we call them are growing in numbers and today this has become one of the most successful models of business. As a freelancer you are always on the lookout for tools to market yourself towards your existing clients and look for new ones.  A business card is one such tool, not only is it a cost effective medium for marketing it also acts as a great means to target new clients. However a good business card for a freelance is different from ones used by large businesses. Let us now discuss a few design tips for a freelancer's business card: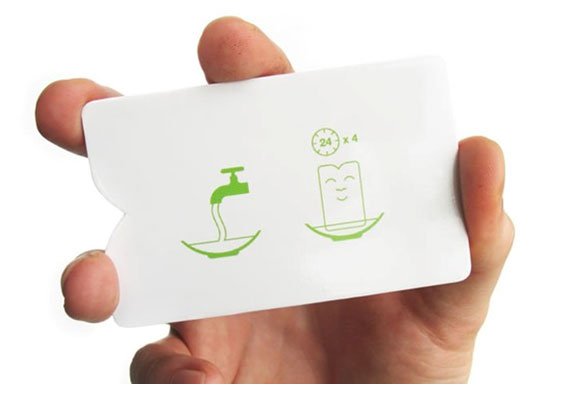 1)       Remember You Are Marketing Yourself       
If you have just walked out of a corporate job and have started freelancing you should rise to the fact that you need to market yourself and your skills more than anything. When you work for a corporate house, their brand name and the logo in the business card matter more than your name and designation. For example if you are an executive for IBM or Microsoft your business card's weight outwits yours.  As a freelancer you need to market your skills and make your clients aware of the incentive you can offer them through your business card.
2)       Your Title Is Vital                
Now that you don't have a brand name and logo to draw mileage out of the 'Card Title' becomes extremely vital for your marketability. For instance if you are a freelance writer rather than using generic titles such as 'Content Writer' or 'Freelance Content Writer' can dent your prospects as many client would say you aren't defining your niche and expertise. You need to be rather specific and call yourself a 'Travel Writer' or a 'Business Writer' to grab the attention of the clients.
3)       Description of Services
There are many kinds of services that you might offer as a freelancer. As a web designer you might have expertise in certain technologies and genres of web designing and it is important that you offer a sneak peek into your services to your clients. For this it would be wise to opt for a double sided card where you offer brief description about your services at the back of the card. However keep in mind that you don't pack in too much of information and clutter the card. I personally use YouPrint.com and it offers designing tool for business cards that they can use to start from scratch or even upload their own design
4)       Contact Details    
What should you mention in the contact details? This is one question that runs across the minds of freelancers as for privacy reasons many freelancers don't put their address on their business cards and give only their email and phone numbers. This is fine as long as you are working with clients who live in different parts of the world and have little to do with your location but if your clients are from a particular city or in your own backyard having a physical address printed on your card does add to your benefits as your clients might want to talk to you in person.
There are many other things that you can do as a freelancer such as printing the card in bold colors or adding a tagline. This will increase your marketability and help you stay ahead of other freelancers. Hire the services of a professional business card printing service and ask them for inputs into making the card better. They will come out with innovative suggestions that help in increasing your value as a freelance service provider.