Giveaway: Photoshop Brushes Packs From VectorPack.net
Today we have a really cool giveaway contest Photoshop Brushes Packs for designers from Vectorpack.net. 3 lucky winners can choose 5 brushes packs from Vectorpack.net website. Choose your preferred packs from the VectorPack.net site and enjoy using these good lucking Photoshop brushes!
Vectorpack.net is a new website that provides high-quality stock vectors and design elements for designers worldwide. The site has just opened, so stay tuned to see their products to come because they will post new vector packs every week. As they plan to have quite a lot of contests, frequently check their webpage to see what's new.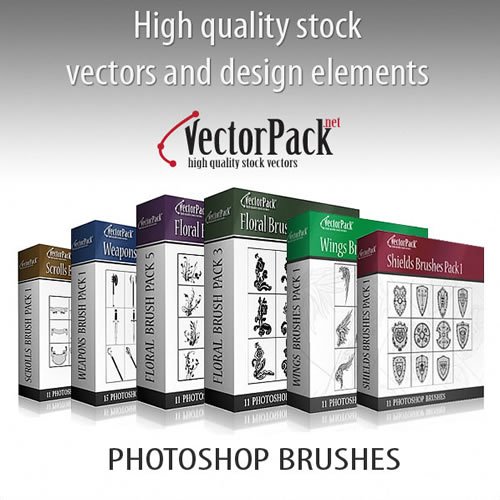 You can check here the Photoshop brushes you want to win. As usual, the contest is comment to enter and it will close on the 19th of May, at Midnight. Please state the packs you would like to win in your comments.
The contest should start on the 13th of May and it should last till the 19th of May so that, on the 20th of May, we can announce the winners. Each of the participants to the contest should write the name of the 5 packs they would like to win in their comment so as for us to know how to award them. They should also leave their e-mail address for us to be able to send them their prize.
Giveaway Details:
Just comment on this post saying if you were one of the winners, what packs you would choose and what you would use it for.
All comments will be accepted until May 19th, 2011.
Winner will be announcing on May 20th, 2011.
Make sure to leave a valid email address so I can contact you if you win.
3 winners will be chosen using Random.org's List Randomizer after the contest ends.
UPDATE: The contest has ended. Our randomly selected winners are Yuni Ardita Sari Dewi, Darius and Kim Wylie. Enjoy the vector packs!