List of Best Inspirational Quotes Websites
Be inspired to change your life using the power of daily affirmations, positive thinking and inspirational quotes. List of best inspirational quotes websites help you to create a life of success, happiness and inner fulfilment.
Throughout last year several new quotes websites have been released and become popular. After heavy research this is what I could come up with! Enjoy, take a rest and have a cool time!
Inspirational Quotes Websites
Curate.Us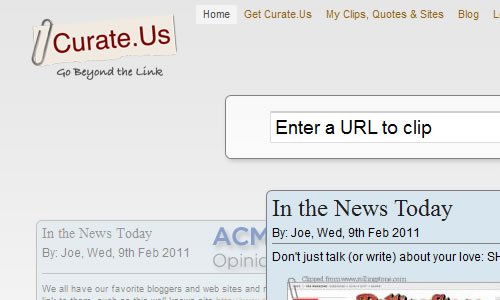 clp.ly allows you to make both visual clips and formatted quotes from web content that you can post on your blog or web site. Clips are screenshots that provide both back links and trackbacks to the original source. Quotes made with clp.ly extract relevant passages from any web content, format them, and also provide both back links and trackbacks to the original source. Clp.ly also creates short links that are easy to tweet and email. link
justQuoted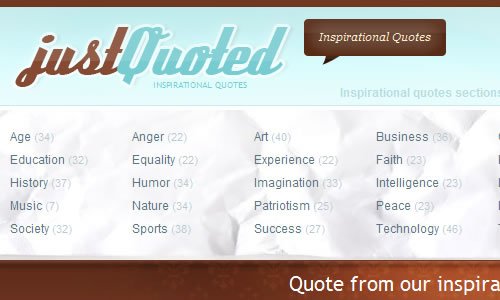 justQuoted is small but very inspired community with one sole purpose: To inspire by sharing the most Inspirational quotes we found. link
[adsense]
QUOTES on DESIGN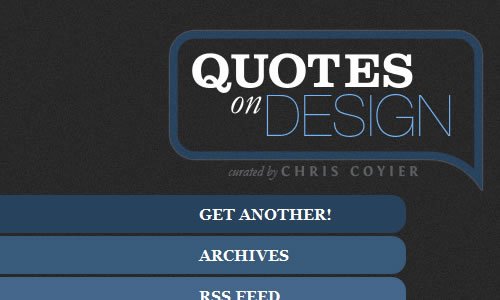 Cool Design quote like "A computer without Photoshop is like a dog with no legs. Sure is fun, but you can't really do anything with it. — Benjamin Cavanagh". link
Quotegasm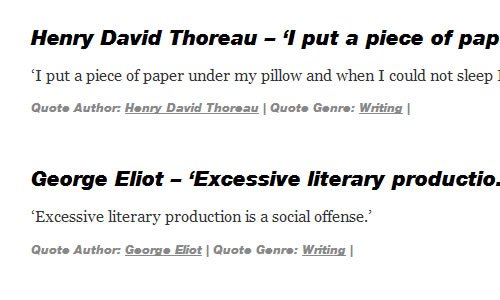 Quotegasm.com is a free directory of famous quotes powered by people. It allows users to submit new quote, edit existing quotes as well as rate, review, share, categorize, and bockmark quotes. In other words, Quotegasm.com is a YouTube for quotes. link
Likeablequotes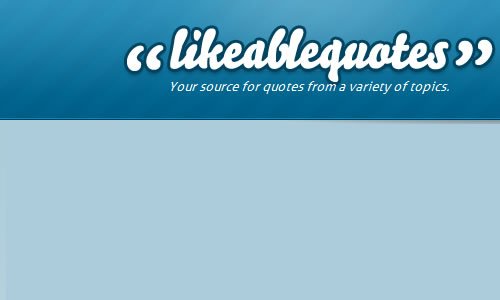 Likeablequotes.com is an exhaustive collection of quotes combined in a single source that's easy to navigate. Searching on the site lets you find quotes that suit a particular topic or keyword, but you also have the option to look through the quotes that are categorized in the various menu choices. Users can post the quotes automatically to various social media sources and quotes are boosted in popularity by users making some more popular and even featured on the site based on their use by others. link
QUOTISTA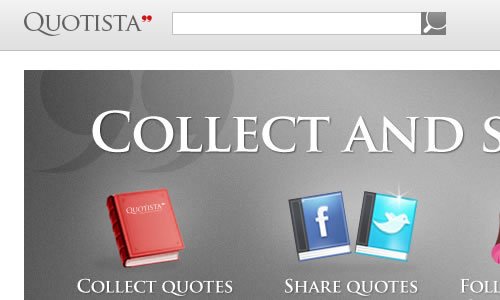 Rock the Quote is the best search engine for quotes and speeches on the web. link
Quotationsbook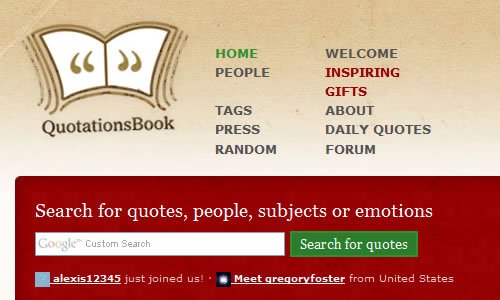 There's a lot of misunderstanding in the world. There's a lot in quotations that helps you grow, learn and feel happy. We've made the best place in the world to read and share quotations.
hypequote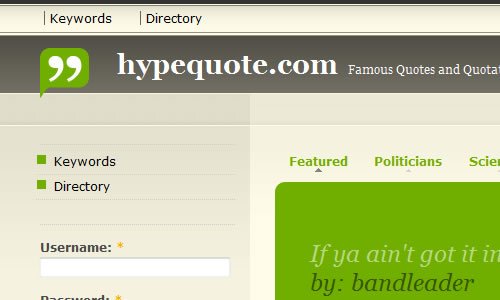 The largest community powered quotation base. link
Brainy Quote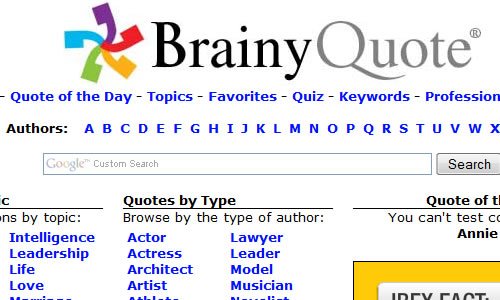 ThinkExist
[adsense]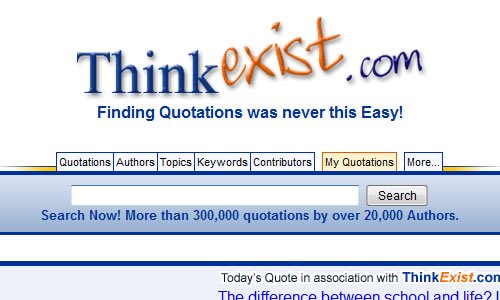 Wikiquote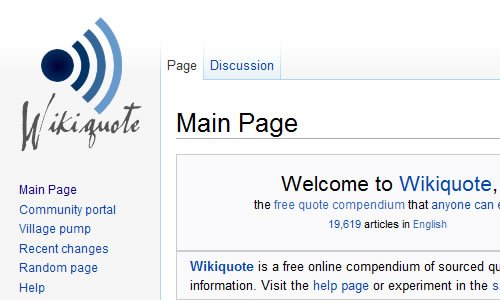 Large wiki of famous quotes. link
The Quotations Page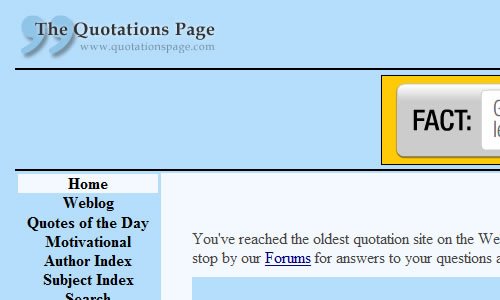 Quotations Page is a free directory of funny and inspirational famous quotes powered by people. link
Quotedb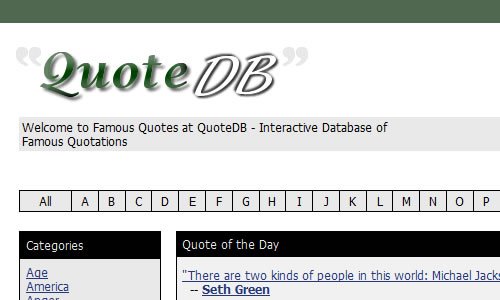 Great Quotes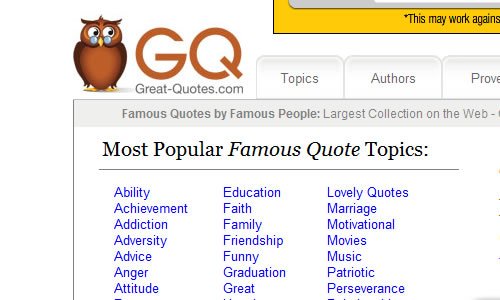 Quoteland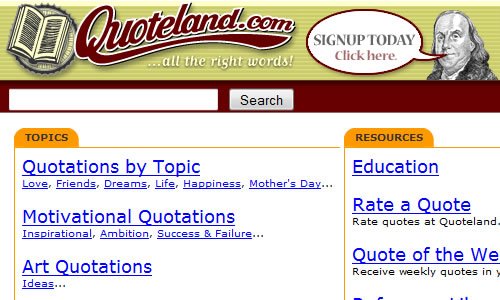 MyQuoteBox