16 Instructive Infographics About Social Networking
Information graphics or infographics are visual representations of information, the use of visual graphics elements to provide a new way of understanding concepts, ideas and data. The creative and cool infographics are the most professional way to communicate highly complex information quickly helpful for all prospective online visitors.
In this article, you'll discover a variety of social networking infographics and visualizations. You might just learn a thing or two about the social media by looking at these awesome artworks! Enjoy and leave some comments with suggestions, questions and so on.
Click on the image to go to the larger version of each graphic.
Social Networking Infographics
Foursquare vs Gowalla: the Geolocation War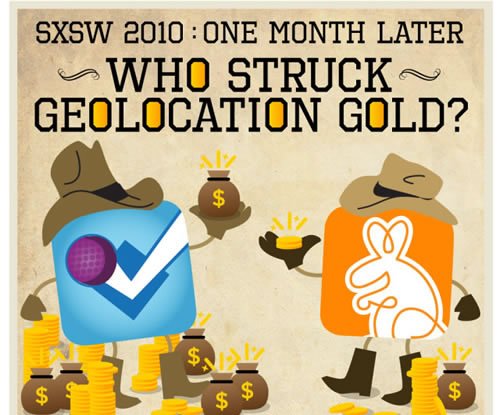 The Groupon Story in an Infographic
[adsense]
Social Networks in the East and the West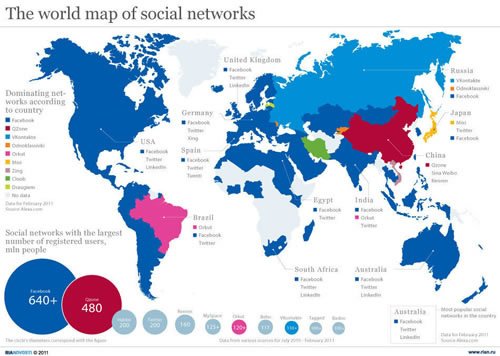 Facebook vs. Twitter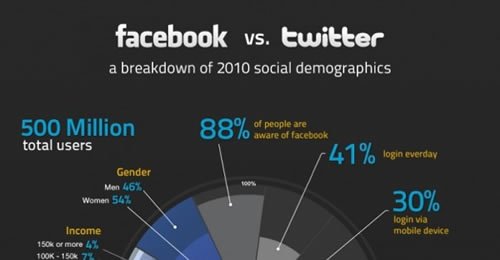 How People Tweet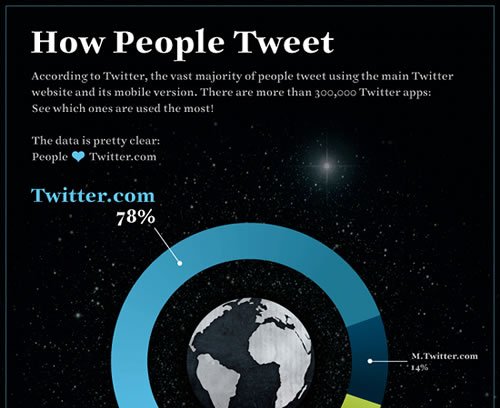 The History of Social Networks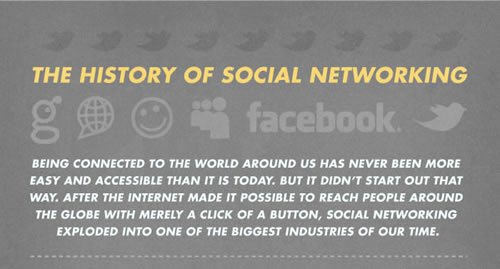 The Rise of Social Networking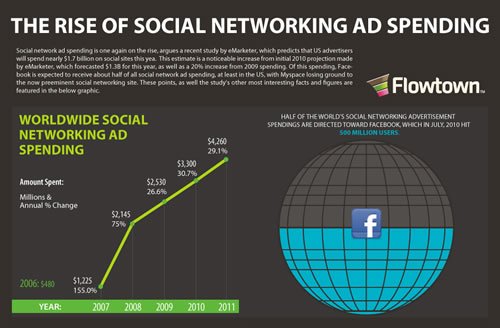 LinkedIn certainly has a part to play in your career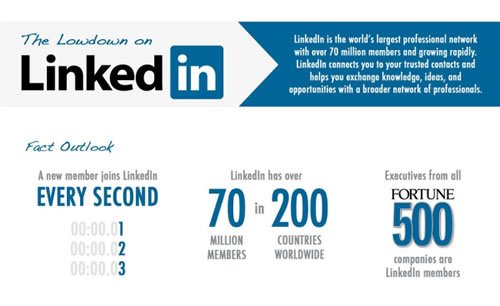 How Social Media Strengthens Companies
[adsense]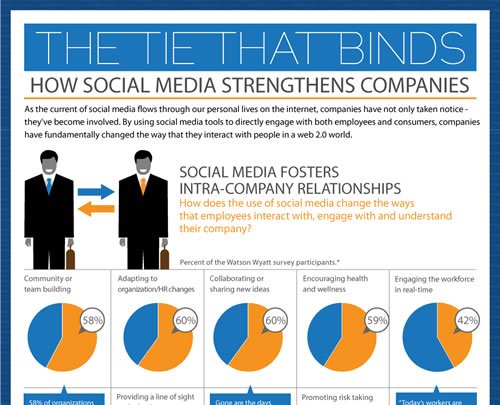 How Executives Are Using Social Media
Myspace Timeline 2004-2011

The Do's and Don'ts of Social Media for Business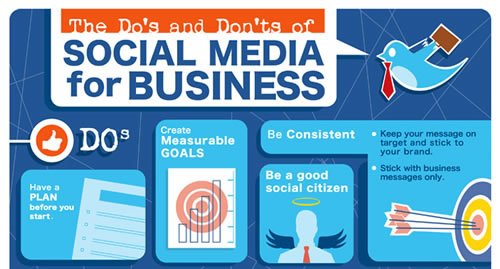 The 2010 Social Networking Map
How well are US Newspapers Using Facebook?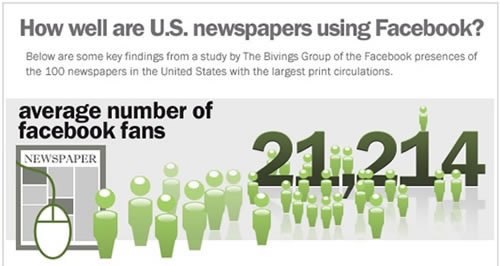 Class Of 2011: If Social Media Were a High School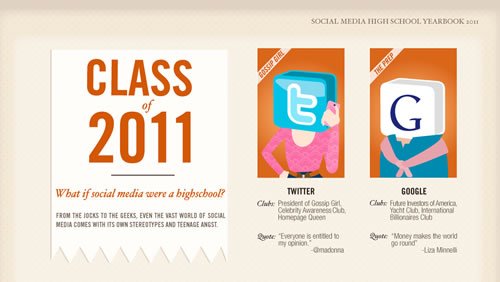 The Hectic Schedule of a Social Media Manager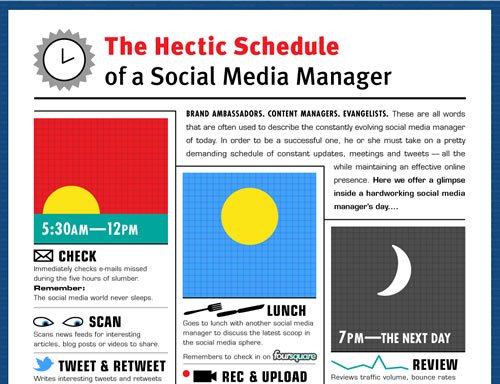 Don't forget to subscribe to our RSS-feed and follow us on Twitter and Facebook for recent updates.
Other posts that may strike your fancy: