The Best Google Chrome SEO Extensions
Google Chrome is a great browser for all who conduct research on the Internet. Chrome has cool thousands of extensions to customize and improve your web browsing experience, all extensions are distributed in multiple categories like blogging, tools, entertainment, humor, news, seo, security and more. The last time I wrote about Google Chrome Facebook Extensions and it got a lot of response. Here is list of the best Google Chrome SEO Extensions might be improve the productivity for SEO related work.
Google Chrome SEO Extensions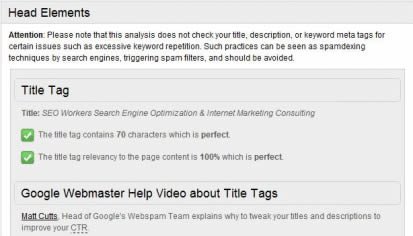 SEO Workers Analysis Tool extension allows you to perform a basic analysis of the page in your browser with a single click. The results from the SEO Workers Analysis Tool are structured into the following useful groups: General status, meta tags listing, meta tags analysis, the pages displayed within search engine results, keywords found in the anchor tags, keywords found in the image "alt" attribute text, keywords found on the page, URLs found in the page, headers returned from the server.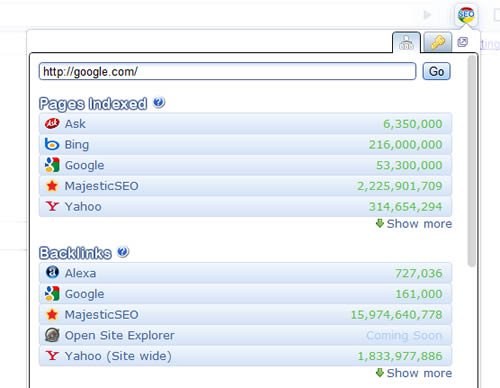 The Google Chrome SEO Extension provides easy access to Search Engine Optimization Tools that can help you with Competitive Analysis, Keyword Research, Backlink Checks, PageRank Checks and other daily SEO tasks.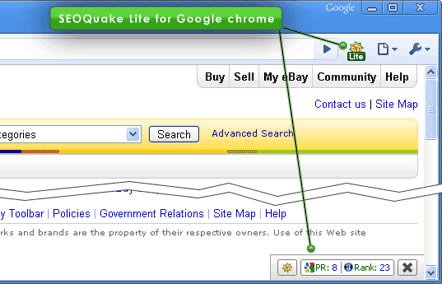 SeoQuake Lite displays the Google PageRank and Alexa rank of any webpages in your browser. Also shows no-follow links.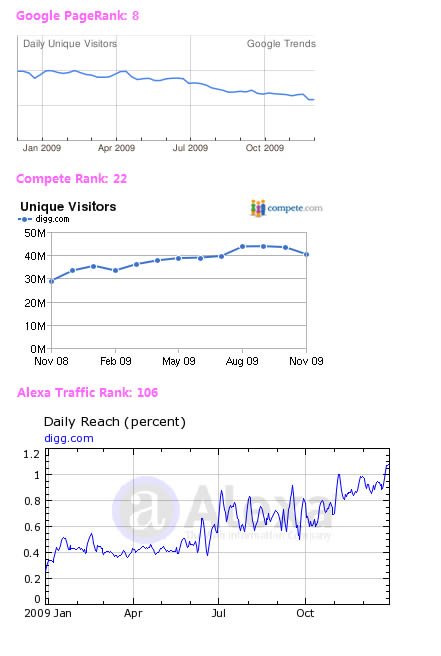 SitezMeter displays traffic charts from Google Trends, Alexa and Compete side by side, as well as ranks.
This handy SEO tool shows you the Google PageRank of webpages beside the address box.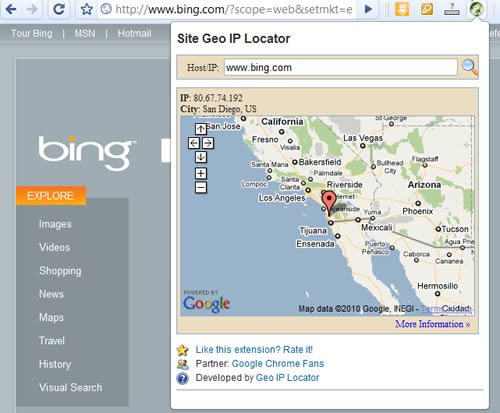 Shows the IP address of current web site, locate the IP geolocation on the map.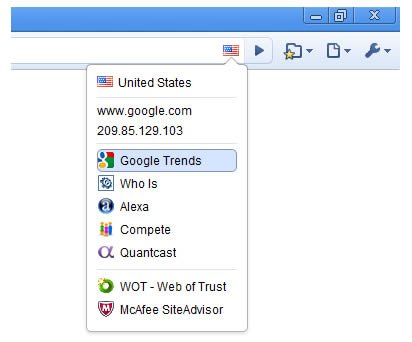 The extension displays a country flag indicating the physical location of the websites you're visiting. The extension also provides access to detailed information regarding the website's servers, owners, traffic and trustworthiness.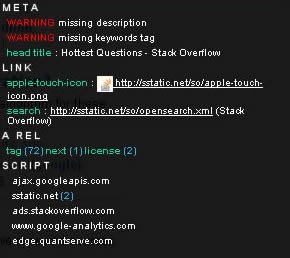 Useful to inspect the meta data found inside web pages, usually not visible while browsing.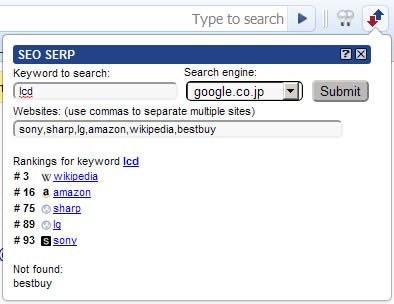 A simple tool to quickly check the position of a list of sites given a keyword. For example, on the sample image you can see Wikipedia ranking #3 and Amazon ranking 16 for the keyword "lcd".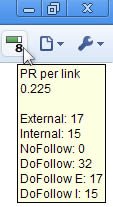 This plugin gets PageRank & calculates how much PR is transfered to external links, analyzes keywords, Alexa, TIC. More inside.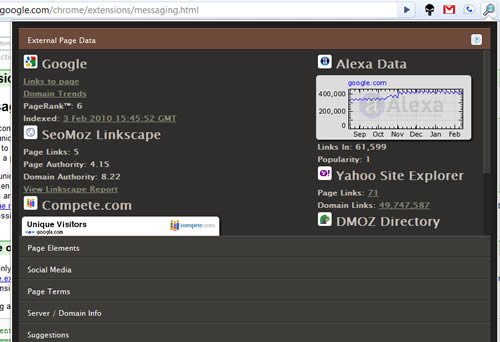 On-Page / External metrics, Social Media info, PR / numbering on Yahoo, Bing, Google SERPs.Extends WMT, YSE and GA with metrics.