How To Write Quality Facebook Posts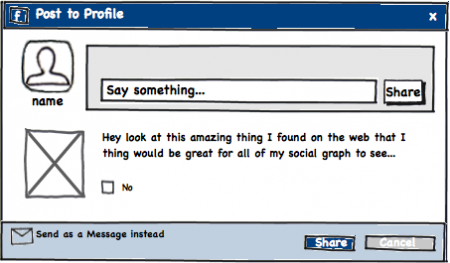 Facebook is the leading social media site in the world today with over 1 billion active users. It has been reported that approximately 665 million persons access Facebook every day and they spend approximately one hour on the site. This means that if you have a business and want to promote it, Facebook is the perfect place for you to do that. If you have a Facebook page and you are not sharing Facebook posts then you are missing out on a huge opportunity to market your business. However, the fact that you will be sharing posts with your fans doesn't mean that you will get traffic to your page. The lack of traffic to your page is usually caused by the low quality of your posts. If you have the desire to grab attention of Facebook users, then you should ensure that your Facebook updates are of high quality. Facebook post quality is usually determined by the number of persons that are commenting on your post once it is posted.  It is thus important to post content that will engage your funs. Below is a list of some of the ways that you can ensure that your Facebook post is of high quality.
Relevance
Ensure that you post content that is relevant to your targeted audience. The Facebook updates, photos and videos should be relevant to your fans. If it is a business page, post information that is related to your business, this will give your audience the platform to engage and comment on your post.
Be Short And Precise
It has been reported that most people don't like to read long Facebook posts. The main reason that will make your long update not to be read is that most people use mobile phones to access the Facebook and if the content is long, it will not look attractive on a small screen. The fact that you are focusing on the length doesn't mean that you should forget the quality. Ensure that you focus on the quality of the content and relevance of the post.
Make Your Post Interesting
To make your post gain more value you may include quotes from the legends. Most people love quotes and this is a perfect way to get people interested in your post. You may also share interesting links in your posts. Another way that you can make your posts and updates more interesting is by sharing data and stats. Ensure that the data you are sharing is true and it contains facts.
Perfect Timing
The time and the frequency of your updates play a huge role on the number of people that will get to read your post. Don't post content on your Facebook page when most people are offline. This will result to a few people reading the post. When it comes to frequency, updates your status frequently but also ensure that you keep the posts at a minimum. Don't post too many updates in a day; this will repel people away as they will not be able to consume the information.
Other posts that may strike your fancy: