14 Free Music Player Plugins For WordPress Blogs
Many designers and bloggers have incorporated several different widgets into their WordPress blog or in portfolio websites, including music player which gives that extra special vibe and build customized JukeBox on the WordPress website.
There are thousands of premium and free music player plugins for wordpress blog available around the world. Instead of spending time on research for the ones you looked-for, we pick and choose the some of the best free music player plugins for your WordPress blog. Below, you'll find a collection of Free Music Players Plugins For Your WordPress Blog by which you can increase your productivity.
Don't forget to subscribe to our RSS-feed and follow us on Twitter and Facebook for recent updates.
Free Music Player WordPress Plugins
MP3 jPlayer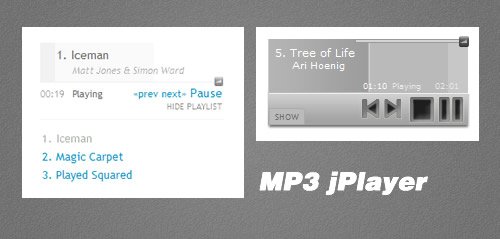 An mp3 player for pages and posts, optional widget and shortcode, template tags. HTML5 / Flash, works on iphone and ipad.
Features
No setup
Play from your Media Library, a default folder, another domain
Set playlists for download
Add titles and captions
Optional widget with playlist and page-filter control
Optional shortcode and parameters
A set of template-tags
Fully CSS styleable
Integrates Happyworm's jquery.jplayer that can use HTML 5 or Flash as needed.
Flash MP3 Player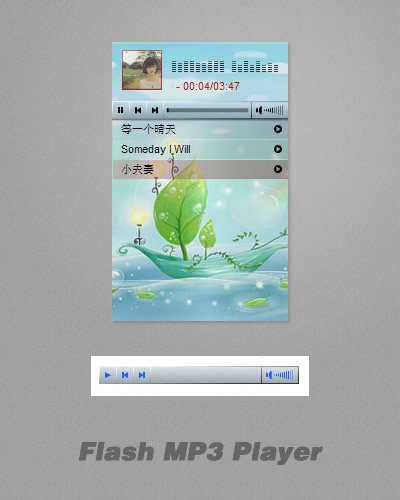 This plugin can display a highly customizable MP3 player on your sidebar, in a single post page or any other places on your blog pages.
Now, this plugin use JW MP3 player v2.3 as its core.
Features
Shuffle the play list.
Display an album cover when playing a song.
Change the color scheme.
Set the custom background image.
Multiple configuration files and play lists.
Insert to other place of your page with shortcode or template tag.
MP3 Player Plugin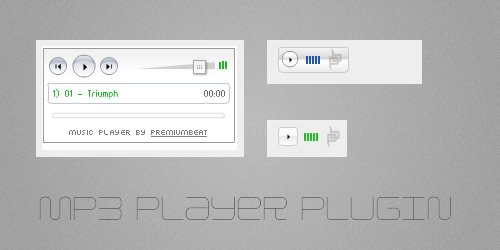 MP3 player plugin allows you to upload .mp3 files to your wordpress site and embed player.
MP3 FLASH player Widget (Dewplayer)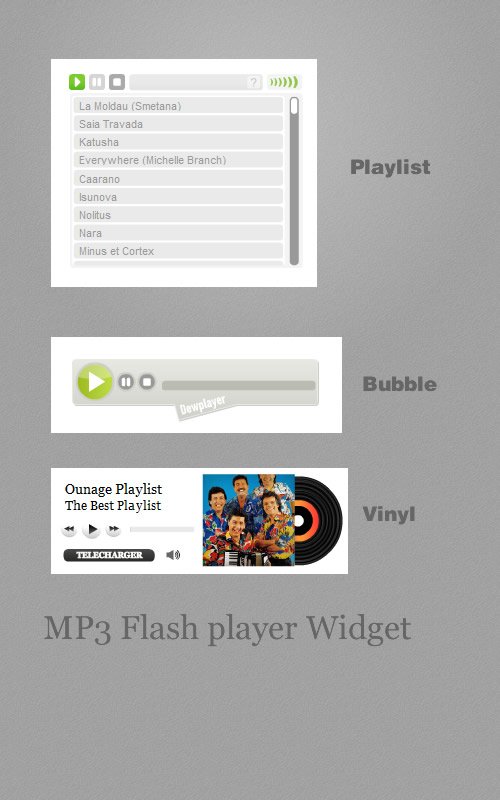 Put a simple MP3 FLASH player (Dewplayer) on your WordPress blog and link MP3 from your post, page, archive plus shortcode.
Features
Configure widget title
Configure player: width, height, volume, autoplay, show time, auto replay (loop)
Configure default title, track and autoplay
You can use shortcode for directly import the player in your post's / pages content
Audio Player Widget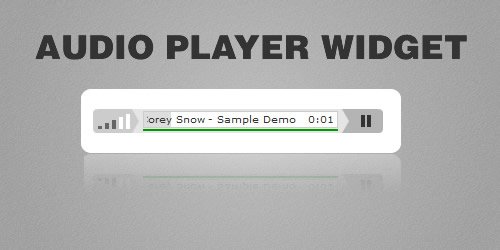 Audio Player Widget is a small plugin that provides support for using the Audio-Player plugin in WordPress sidebars.
Audiobar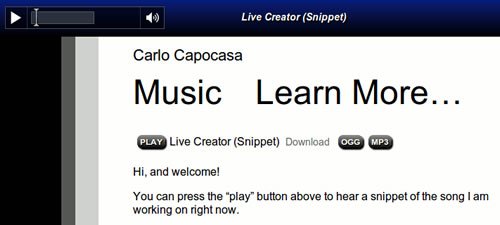 Audiobar is a stylish audio player bar that continues playing when visitors browse.
Features
Works great and looks sharp in all current browsers
Song titles are read directly from the tracks
Convenient: Use the ordinary WordPress media library to upload
Simple playlist support
Easily customizable colors
Completely themable via HTML and CSS
Designed to work with any caching system
HTML5 Video & Audio Player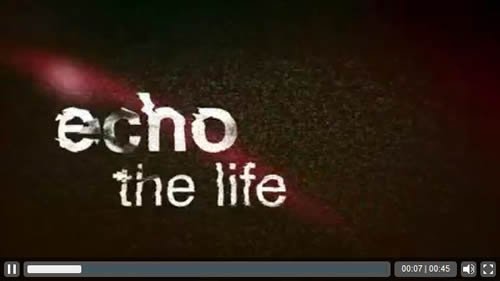 Video and audio plugin for WordPress built on the MediaElement.js HTML5 media player library. Provides Flash or Silverlight fallback players for non-HTML5 browsers. Supports iPhone, iPad, and Andriod. Supports MP4, OGG, WebM, WMV, MP3, WAV, WMA files as well as captions with WebSRT files.
Yahoo! Media Player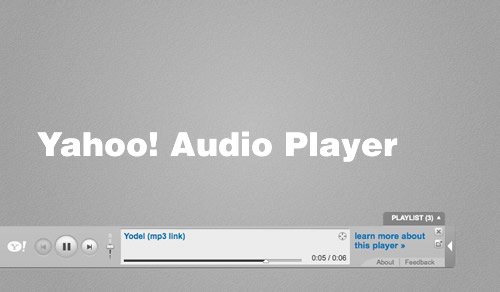 The Yahoo! Media Player plugin embeds a media player on your page in a collapsible drawer. This player allows your users to play embedded links on your page to music files, YouTube videos, and Yahoo! movie pages.
Also, you can provide an Amazon Affiliate Code to monetize purchases made via the plugin.
SSG WordPress Google Audio Player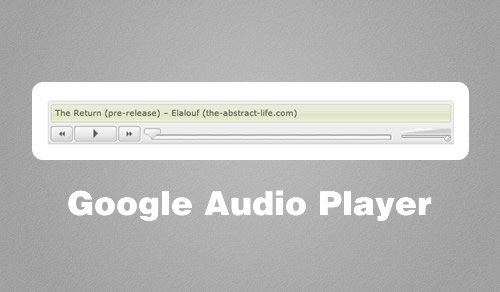 There are a lot of mp3-playing WordPress plugins available out there. This one aims to keep things simple and classy by employing the Google Audio Player service and an MP3-finding Auto-Embed script.
Features
Uses Google's Audio Player for MP3 content on your WordPress website.
Options page to configure player width, size, & background color.
Option to Auto-Embed the Google Audio Player, seamlessly replacing all Anchor tags (<a …>Text</a>) with the Google Flash Player.
Option to Auto-Start the player on page load.
WPaudio MP3 Player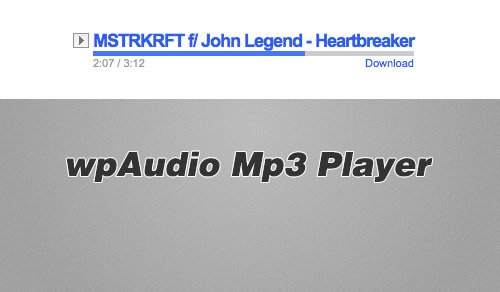 Play mp3s and podcasts in posts with the simplest, cleanest, easiest mp3 player. New HTML5 support for iPhone, iPad, Android & mobile browsers.
Easy to install, easy to use
Install directly from WordPress (just go to Plugins -> Add New) and start embedding mp3s immediately. Now you can choose to convert all mp3 links or only the ones you select, and you still have the power of advanced tags.
Haiku Minimalist Audio Player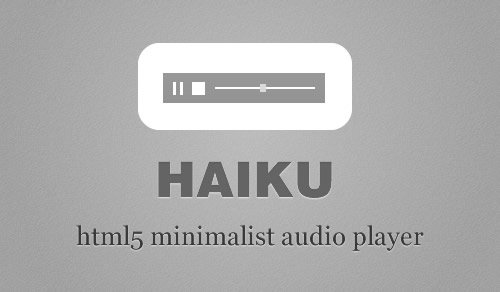 A simple HTML5-based audio player that inserts a text link or graphical player for audio playback. Compatible with WP Audio Player style links, fully accessible and degrades gracefully, and includes Google Analytics tracking of audio plays. Based on jPlayer.
Audio Link Player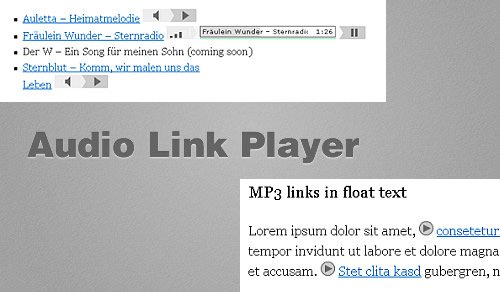 This plug-in converts all your mp3 links in flash players. The usage is as easy as add a link to a post or page.
The plug-in differentiates between mp3 links in floating texts, mp3 links as images and mp3 links in lists or on single lines. For every situation the plug-in decides which is the best player solution and include it in your blog.
Simple Music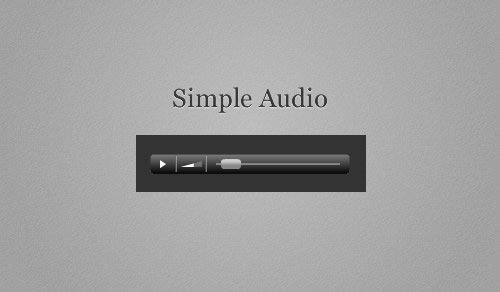 The easy and flexible way to add an MP3 player in your Blog's sidebar.
This super-simple plugin allows you to easily play any MP3 as a sidebar widget on your blog.
Features
Bulletproof Functionality – Just enter the song URL and go!
Easy Settings – Upload a file or find one online, choose to autoplay the track, repeat, and more!
Fast Customization – Changing the options, such as picking a new song or adjusting the settings, is a snap!
Amazon S3 Music Player Plugin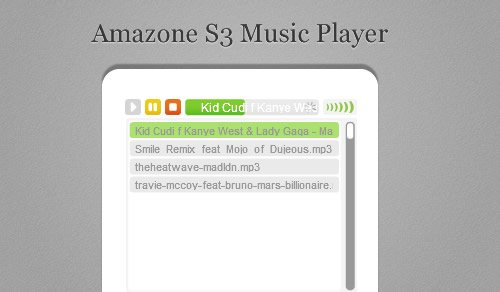 A plugin that allows you to link to your amazon S3 bucket and sets up a playlist. This plugin will only play .mp3 files please use Lamedrop to convert
Features
Upload Music to your amazon s3 account and then stream it directly from your acount onto your blog.
Add to sidebar off blog or add to page with shortcode.
Configure through admin menu.
Don't forget to subscribe to our RSS-feed and follow us on Twitter and Facebook for recent updates.